Radio Falš got an exclusive interview with a fantastic band from Belgium – meet So Much 4 Gravity!
Half of the band is from Mechelen, Belgium (between Brussels and Antwerp), the other half from not too far away. Wouter was in Mauz, a talented Belgian band that after it dissolved, went on to produce successful Belgian acts like Marble Sounds and Isbells. Wouter started to write new songs and eventually founded his own band. His sister Veerle joined in on vocals, and after about a year So Much 4 Gravity finally fell into its final/current line-up. Songwriter/guitarist Wouter Vlaminckx (mastercab, Box, Mauz) shares the vocals with his sister Veerle Vlaminckx (Lien Schoeters, Helmut Lotti) who also plays the glockenspiel. Frank Willems (Sun Fader, Hunker) plays bass guitar, Jelle Ghys (Voxx, Mystic Moose) keys, Wim Roosen (Voxx, Shweenie) the drums and Joris Compeers brings the violin to our specific sound.
They have recorded the EP with the 4 songs that you can listen to on Spotify, iTunes and all other possible streaming services. While they were ready to promote it in 2020, a certain virus put that plan on hold. But eventually band decided not to let the virus beat them and try to get in touch with music fans and radio stations all over the world.
And that is where Radio Falš got contacted by this amazing band. We soon realized that the band is very interesting, fun and easy to talk to, so we sent them an inquiry for this interview. We think that the group is very impressive and that through this interview you can learn a lot about them and the Belgian music scene in general. Without further ado – hope you will enjoy in our conversation with fantastic band So Much 4 Gravity.
Firstly, tell us something about yourselves. Who are the members of the band and what kind of music do you play?
Wouter Vlaminckx (vocals, guitars): Well I write the songs and I share the vocals with my sister Veerle Vlaminckx who also plays the glockenspiel on some songs. Frank Willems plays bass guitar, Jelle Ghys all things keys, Joris Compeers the violin and Wim Roosen the drums. You could put us in the 'indie' corner I guess. Some songs are a bit more acoustic guitar-based, while others are more alternative rock-ish. Our EP (listen on Spotify, iTunes, Deezer and all other streamers) is a bit of a mix of the two.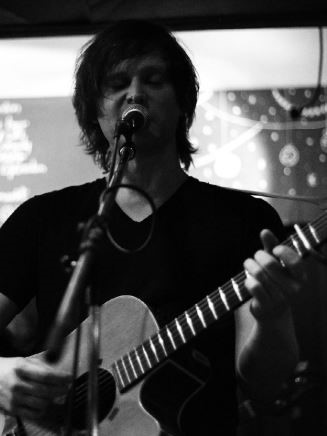 What is the story behind the band name?
Wouter: It is a silly story actually! Back in I think 2003 I was quite into Muse, I was hooked on their freshly released album Absolution, I totally digged it, especially Stockholm Syndrome. The first single of that album was Time is running out. At the time I was living in London where I played into a band, we were trying to get a record deal, and I can see myself sitting on the upper deck of a typical London double-decker bus, coming back from work every day, with Absolution in my disc-man, if you remember that device J For some reason however I could not understand what Matt Bellamy was singing in the bridge leading up to the chorus. It turned out to be "Bury it, I won't
let you bury it", but instead of "bury" I kept hearing "gravity", which didn't make much sense. So in the end my brain turned that phrase into "Gravity, so much for gravity" and I thought that was a fantastic concept, the idea of suddenly saying to gravity "Well I've had enough of you, I won't be playing your game anymore" and then you slowly lift off! It has stuck to me ever since and I always thought it would be a great band name.
We understand you have a brother and sister in the band. We think that is great. How is that family chemistry working out for the band?
Jelle: I used to play in another band with a brother and a sister singing together and I must say, you cannot replace it with anything else. Wouter and Veerle's vocals blend so well together it creates this very special cohesive sound. I love it!
Wouter: Onstage in between two songs we plan our family get-togethers.
From where does the band come from? What's the music scene like there?
Wouter: Most of us are based in or live in the vicinity of Mechelen, a town in between Brussels and Antwerp in the Flemish (= Dutch) speaking part of Belgium. Wim comes from a bit farther up (Hasselt). There's lots of bands around in Mechelen, a friend plays in Red Red, a fantastic blues band, another mate is in Selene's Garden, which I would label as jazzy-pop. There's other bands with friends you should check out like Gianni Marzo, Fiona Brown, Guru Niaki, Alps, Naima Joris…
What first got you into music?
Jelle: Music has been part of my family for many generations so I guess it is a genetic thing. My grandfather was a clarinet player and a conductor, my father played guitar and clarinet. I learned to play the piano, guitar, drums, saxophone etc. at my local music school, I basically grew up there.
Wouter: My mum and dad's record collection! I grew up listening to The Beatles, The Kinks, Vivaldi… Later that turned into Rick Astley and Iron Maiden, and then into The Pixies and Karl-Heinz Stockhausen J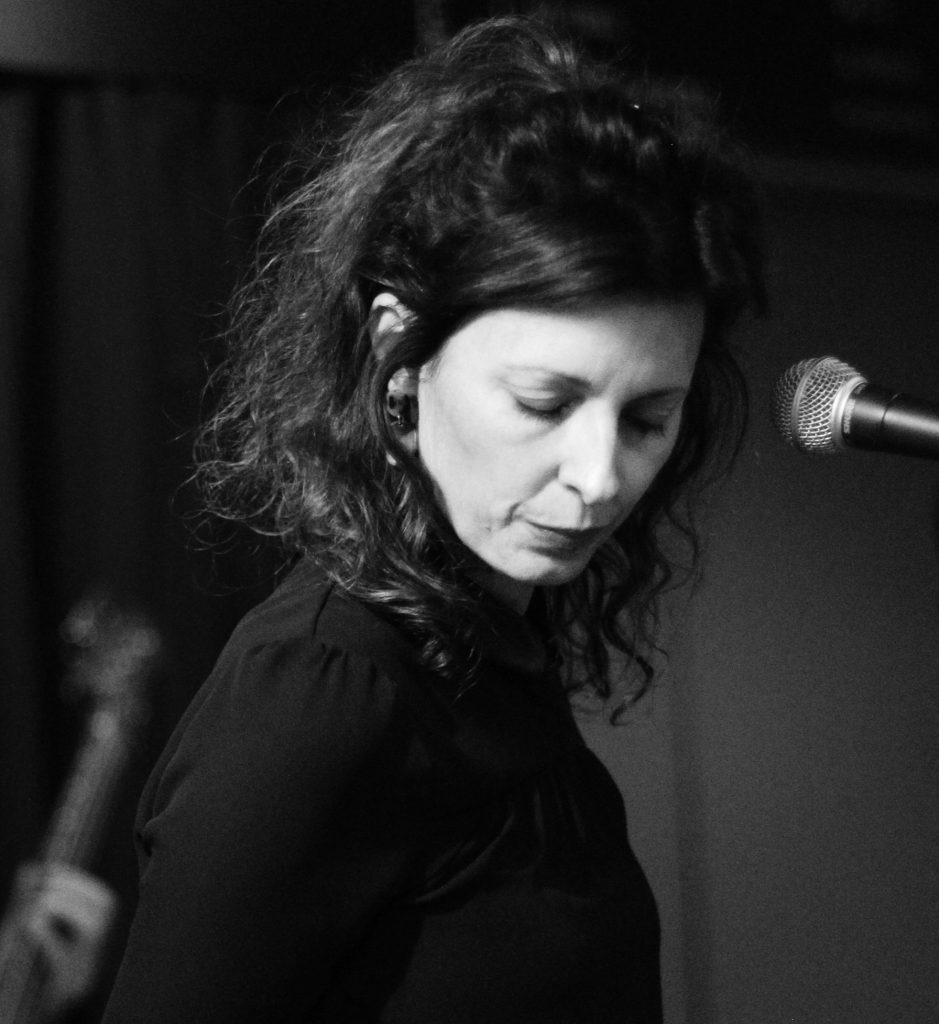 Tell us more about your EP that you have released in December of 2019. You had a little bit of time left to promote your new songs performing live before virus kicked in and stopped the show all over the world. It must have been hard for you to stop your promotion of the EP with live performances. What were audience reactions to your new songs? How did they receive it?
Jelle: We were still in the process of trying to get booked and all that, we had only done one gig before the lockdown came and we were a bit lost about what to do with the EP promotion-wise. As a result we did not do
anything! At the momentwe still cannot rehearse, the instructions in Belgium require 10m² for each individual, but of course our rehearsal room is far from 60m²…
Wouter: The reactions we got after that first gig were very positive, in our little YouTube clip you can see people sort of dance to songs they heard for the first time: YouTube. A friend of us was so impressed by another new song, Seven Days, that he asked if he could record it with us and so we did that partly right before the lockdown, but because of the lockdown we couldn't finish it. It's not on the EP, but you can hear the demo on Vi.be.
Now, just for reminding us on the good old gigs and concert times. Where have you performed? What are your favorite and least favorite venues? Do you have any upcoming shows (live streams)? Is there a chance you will perform in Croatia one day?
Wouter: Well we are a newly formed band so we haven't done many gigs yet. But from past experiences in other bands, I love performing on festivals, smaller or bigger, there's always a great vibe going on and you kind of feed off the energy coming from the audience. I also love playing in packed smaller clubs, where you are so close to the audience. As soon as we are allowed to rehearse again, we will start planning live streams and as many gigs as we can! And we would love to play a gig in Croatia so don't be shy to invite us there!!! 🙂
What is the most trouble you've ever gotten into?
Jelle: I told my mother once I did not like broccoli. I still had to eat it. It was the worst day of my life. I have never been in trouble since.
What is your favorite song to perform?
Jelle: Seven Days. It is very fragile. It really hit me when I heard Wouter play it for the first time. And it still does.
Wouter: To be honest, I had tears in my eyes when I finished writing it. It is about bringing my kids to school on Friday morning, knowing that I will not see them for another week.
Jelle: I also like When You Are Not Around.The ending builds up to a great wall of sound, it puts me in some kind of trance.
Which artists have inspired you to invoke this type of music? Which famous musicians do you admire?
Wouter: For our more acoustic stuff, there's the unmistakable influence of The Beatles, and maybe Air. Apart from that there's Radiohead, Grandaddy, Fountains of Wayne, Portishead, Mellowdrone… not that it means that we sound like one of those bands.
What is your creative process like?
Jelle: Wouter talk, me play.
Wouter: Lol! I sit at home and play acoustic guitar, and then a melody or a chorus or something comes up, or it does not. Next up are the lyrics and again, sometimes it just flows out of me, and other times it takes months to put together something which I am happy about and there to sing in front of a crowd without feeling ridiculous. In the meantime I am already demoing it in Reaper, adding little ideas or samples.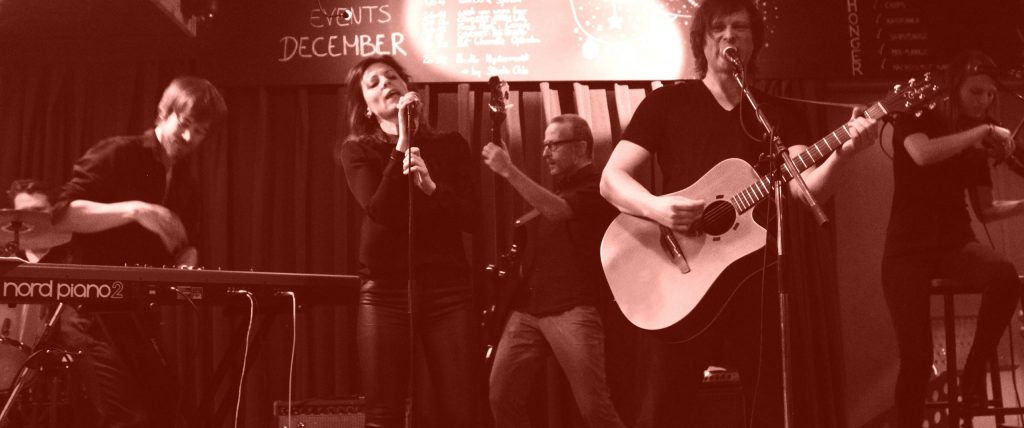 How would you describe your music, and what is the message you wish to send?
Wouter: I guess it is my preferred way of expressing myself to the outside world. My message is don't worry, be silly. And change the world for the better of course!
What is one message you would give to your fans?
Wouter: Always keep listening to others, even if you think they are wrong.
What's next for you?
Wouter: In March/April we will release a second single. And we will be recording 2 new songs in June with Staf Verbeeck, one of the top producers in Belgium. We could record a whole album if we had the funding, maybe that's for later. So stay tuned and keep an eye on our Facebook-page!