Phase released their single Floral Effect amidst the quarantine as their Record Store Day performance at the hmv was cancelled due to the COVID-19 pandemic.
Having to cancel their European tour and the hmv records mini UK tour due to the COVID-19 epidemic, Phase is releasing their single Floral Effect as a forerunner of their third full length album that is planned to be released by the end of the year.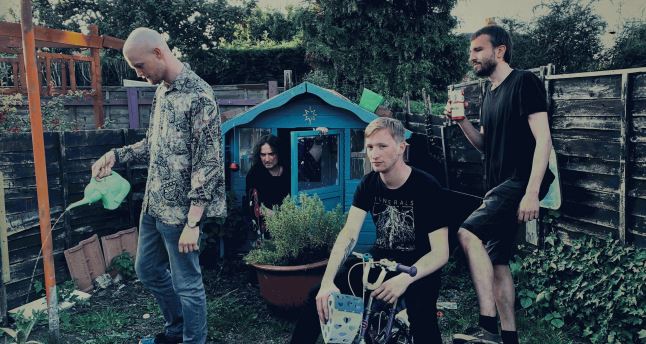 Phase is a Newcastle upon Tyne-based Post Punk Revival band. They debuted in 2008 with their digital single Perdition under Microsoft's "Playlist Seven" campaign for the release of Windows 7, which was followed by two full-length albums – In Consequence and the Wait. They got airplay on BBC by their prolific DJ Tom Robinson, while they've featured in Billboard, achieving #42 in the 'Uncharted' chart and 12 in the 'Fastest Rising Act' chart. Phase has performed from Stockton, UK to Damascus, SY and are said to be the second international rock act, after the Gorillaz, ever to play there. The band has shared stages with various artists some of which had some evident impact on their style like Anneke van Giersbergen, Danny Cavanagh, Sivert Hoyem (ex-Mardugada), Jeff Martin (The Tea Party), The Twillight Sad, Antimatter and more.
The band is stated by reviewers and critics to play within the genres of alternative rock, Psychedelic rock, alternative metal, progressive punk, post punk, goth rock, post-grunge, space rock, and electro rock. And as of today, they are on their songwriting retreat aiming to the release of their third album.
Share Shape, Space… Phase.