"But what is really "good time"? Is it the memories you want to revisit or is it the moments that have yet to come? You chase them and you know you're there, when the moment emerges and everyday life recedes into the background and you just want to share."
Greek saxophonist Takis Drakopoulos and his personal project Good Time T present the first single "Madhouse" which is available from Ikaros Records and will be included in the upcoming self-titled debut album "Good Time T" which will be released in the summer of 2021. You can listen to the song on the link below, and of course, on Radio Falš!
A few words about the artist
Takis Drakopoulos has participated in several musical groups of well-known artists and in several recordings of famous pieces of the Greek discography. The rock, blues and jazz notes of his saxophone have floated from the alley of the "Stavros tou Notou" to New York and Chicago, in a musical journey that has been going on for 30 years.
His next stop and new friend is "Good Time T" and this journey began on June 4, 2021 with the first single "Madhouse".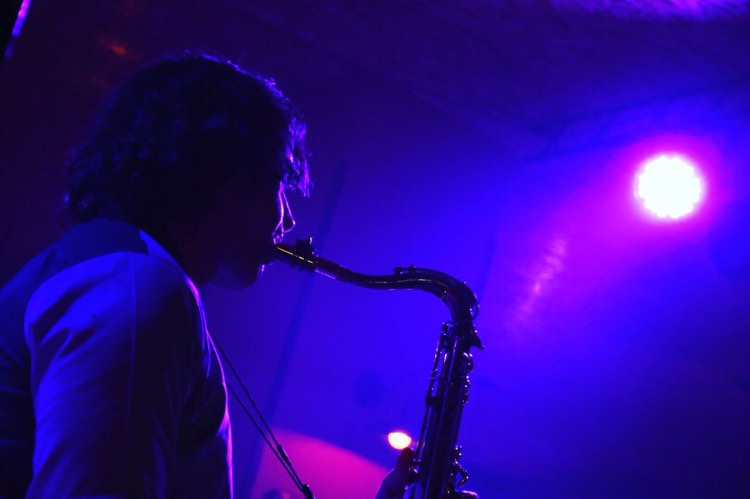 Informations about the new album
The mixing and mastering of "Good Time T" was done by Poimis Petrou at his personal studio while the saxophone recordings were done by Dimitris Belos at Decibel studios in Korydallos, Athens.
The guitarists Konstantinos Stouraitis, Dimitris Sinogiannis, Dimitris Monne and Giorgos Retikas, the bassist Polis Pelelis and the organist Dimitris Belos participate as guests.
The photography was done by Sophia Stamatis with Ilias Kostinas at the photography direction.